HAPPY HAPPY NEW YEAR BAE'S!
2015 has been an awesome year for me. I've met a lot of great people online, was at a 1D concert earlier in the year and hit legality in the middle of the year. There were so much I wanted to accomplish that I didn't get to finish but hopefully in 2016 I'll be able to finish everything that I started and I know there are a lot of things that I wanted to explore more. I want to fill this blog of more than what I've put up this year. I'm so thankful to everyone who visited this blog and followed me. 2015 would be an unforgettable year for everyone for a lot of things has been discovered and a lot of things went viral this year but just like every other year, we don't want this to end. But, *sighs* it's going to end anyway.
Before the Year Ends, I'd like to share to you guys my 2015 favorites. Books and Music wise. I didn't really get a lot of life and movie engagements this year but I am going to rectify that next year. I HOPE!
BOOKS
The books are linked to goodreads but some are linked to my own review ( or at least those I remembered).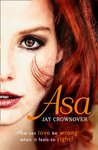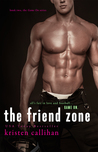 MUSIC
The videos are of course from YouTube and this songs are liked my most replayed songs ranked.
1. Sorry
(Of course this was my first thought. I think my replay button in spotify got stucked because I keep replaying this song like a crazy human).
2. Perfect
(because how could I resist?)
3. Stitches
(I loved everything about this song. I mean, heartbreak is written all over it that's why I love it so much)
4. Trouble
(This one I didn't discover until the late this year and since then I've been playing it nonstop)
5. Love Yourself
(I mean, how could I not love this? This has Justin written all over it)
6. 7 Years
(I don't know why but this song hit me so hard that when I first heard it I feel like I was in the song)
7. Fight Song
(This one is purely to motivate me. I listen to this almost everyday to remind me that I am better everyday.)
So that's all the books and music I'm loving so so much this year. There are a lot of other songs but those weren't really over replayed.
THANK YOU for coming over to my blog and reading this post up until here. I may or may not put a blog post about new years resolution on New Years Day but that's up to my busy days. Anyways, I'm so ready for 2016 and my feet can't help but bounce all the time. There's like, a few hours left and I hope that's enough time to get over the pain and hurt you've experienced this 2015. All those happy days will be kept to memory but all the hurt and pain will be left this year. I mean, that's what I tell my self.
HAPPY HAPPY NEW YEAR BAE'S! ♥Izney